The most beautiful girl of March – Olga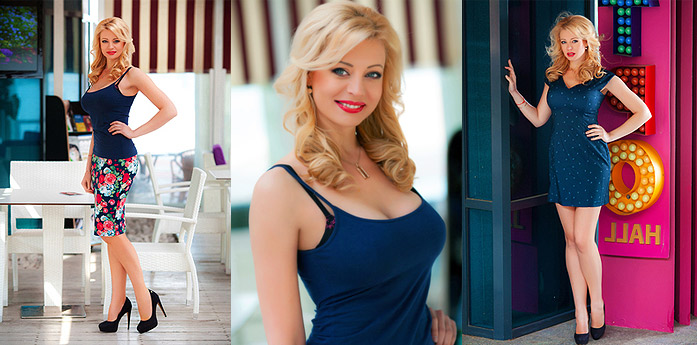 Olga - charming lady from Dnepropetrovsk became a Miss March. She deserved a huge attention of men not because of her bright beauty, but her femininity and special charm as well. Here are some lines she wrote in her profile:
'As well as many other people, each year I make a list of wishes hoping that my dreams will come true. Having looked at my life, I understood that I have many things I need for normal life: a happy adult child, good friends, and a beloved work. Only one but very important for every human thing being lacks – love.'
These simple but very sincere words said by a normal Ukrainian girl more than ever exactly reflect a mentality of Slavic women. Life, no matter how good it is, will always be invalid if there is no love in one's heart. According to a tradition, we publish a photo of not only a winner of a March beauty contest, but of the remaining 9 girls who found themselves in top-10 of the most beautiful brides of the month. Here they are:
MEET AND DATE: THESE LADIES ARE ONLINE NOW! VIDEOS & CHAT AVAILABLE!