As a rule, Ukrainians, as well as Russian women are beautiful and charming, they try to keep their hairstyle nice, use make-up, follow the latest fashion trends and in any situation they are ALWAYS attractive. You will never be ashamed to introduce such a life partner to your friends and family. She will always be bright, fun, and get a lot of compliments!
The next advantage is intelligence of these women. They speak at least one foreign language, with a comprehensive development, travel a lot and are open to new experiences and knowledge, they are tolerant to other cultures and people. Smart Girls from Slav countries being abroad continue their active lifestyle: get another degree, find a prestigious job, or open their own business. A high level of education allows them to realize themselves brilliantly in Europe.
Ukrainian woman is by her nature that type of women who feels good in a family and behind a strong man's shoulder. Tenderness, caring, understanding, selflessness and dedication are an integral part of the national character. In love they are ready for self-sacrifice, and to move to Europe or overseas is not a problem at all! The main thing is they need someone who experience strong feelings for them and accept them as women!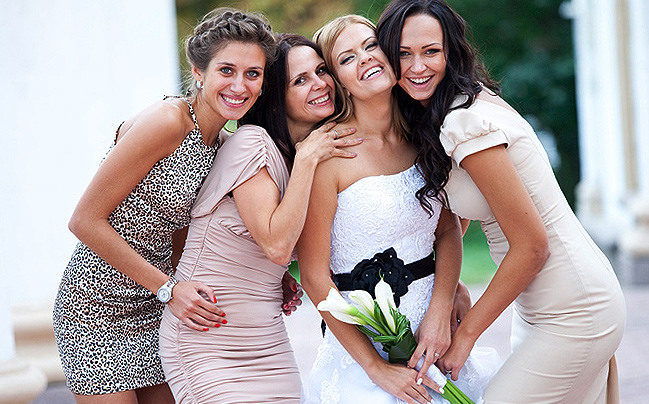 Most Russian and Ukrainian women are not afraid of challenges and are willing to make their decision for themselves. For the majority of them it is not a problem to learn another language or two, to get a new profession. A Russian wife is a quick learner: learn how to cook national dishes, quickly gets a driving license, gets the necessary acquaintances, and walking to the offices and shops by herself.
Most of the men are tired of women who talk about independence, about career, about equality. One of the customers of our dating agency wrote: we are not against it! But let us also express them and feel at women more tenderness, love and care. Children also need to feel the presence of more mothers at home, in the family. Sometimes we get the impression that only in Russia, Ukraine and Belarus live the real women.
| | | |
| --- | --- | --- |
| | | 'Men prefer blonde girls'. It's a nonsense upon stilts. Men prefer pretty, cheerful, communicative, open women but not too smart. Hair color is probably the last thing many of them pay attention at while looking at a girl. However, if one summarizes the results of researches of men's preferences the following conclusion is to be made: 40% of polled male respondents want a romance with a blonde girl, but only 15% will marry her. Only 18% of those polled want a dark-haired beauty to be their lover, but they are planning to take almost 60% of them as wives. Well, blondes vs brunettes |
MEET AND DATE: THESE LADIES ARE ONLINE NOW! VIDEOS & CHAT AVAILABLE!