The majority of men associate a phrase 'Ukrainian girls' with a borsch, home comfort and, of course, beauty. While borsch and home comfort are 'local meanings', the whole world knows about the beauty of Ukrainian women. It was written above about it.
And as many people note, the most beautiful girls live in south-eastern part of the country. It's a type of a woman who cause men to redden and stutter when they see them. When you are walking through the streets of an industrial Dnepropetrovsk, a resort city of Odessa or a provincial Kherson and looking at women you just can't believe that beauty is possible in such a concentration.
Mini-skirts, shoes on high heels, logos of famous brands can be seen in Ukraine much more often than in Europe. Just that's why it is often so easy to know Ukrainian women just looking at their clothes. Moreover, if you ponder over differences in approaches to fashion and clothes you'll discover certain interesting points.

'How do Ukrainian women manage to walk on such high heels?', European women-tourists wonder, while walking through snowy streets of Kiev in their comfortable boots while girls on high heels outrun them. However, one can see the same thing on the streets of Kharkov, Donetsk and Dnepropetrovsk.
"it's just impossible to imagine how they dress in such a feminine way', troubled female tourists share then with their friends ,feeling superiority over such an unliberatedness. And if ones asks Ukrainian women about their difference from the European ones, their answer will surprise you as a boomerang returning back: 'European women are scrubby, too grey and somewhat alike.'
Very often Ukrainian women's beauty is a result of hard work, and it's not just about shopping here. A flawless fingernail polish, ideally delineated eyebrows, pink skin, an excellent make-up, and a stunning haircut are a standard here. We have beautician salons here at every turn, and even more hair design salons.
Even European ladies coming to Ukraine and countries of the former Soviet Union while getting used to a local atmosphere start visiting a beautician or a hairdresser, which they'd never do at home. In Great Britain and Germany women consider it to be quite normal to go with untidy hair for several days. In Ukraine it's unacceptable.
In Ukraine it's considered to be quite usual to change your haircut every half a year and visit a nail salon every two weeks, while it is unspeakable in Europe. Maybe, it may seem too uncomfortable for British or German women, but beware of a boomerang! Ukrainian girls who value a European lifestyle look at it from another point of view. To their opinion, European women don't pay enough attention to themselves and worry more about how other people park their car.
Men, what kind of a partner would you prefer for yourself if you had an opportunity to choose? A bright 'girl from a magazine cover' for your friends to envy? But you'll have to care for her and pay for her beauty. Or a girl having her feet on the ground who is self-reliant and is of a natural style, looking as she really is and not thinking of her hair color and image?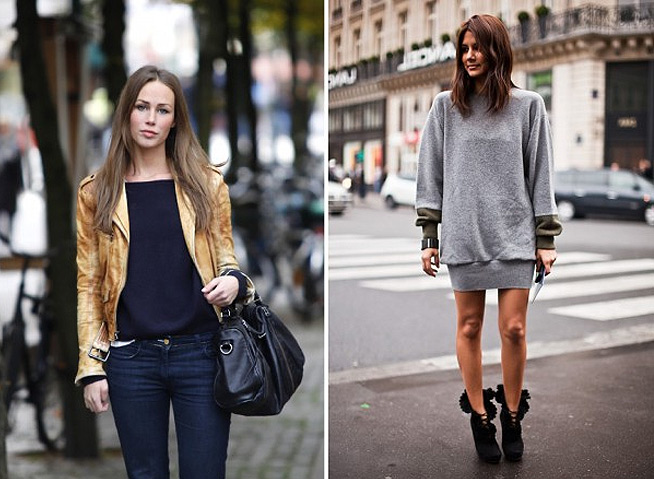 What girls are better brunettes or blondes? This problem is a cornerstone in an irreconcilable women's fight. Not everybody knows that gentlemen prefer blondes but marry brunettes. Is it really so? Both have their pros and cons. According to a tradition we'll start with examining blonde girls' photos
A salary level of men and women being at the same position has difference of 20%. Though girls are better educated (55 % have a higher education) it is harder for them to find a job than for men. Read these and many other interesting facts about Ukrainian women in our article
MEET AND DATE: THESE LADIES ARE ONLINE NOW! VIDEOS & CHAT AVAILABLE!